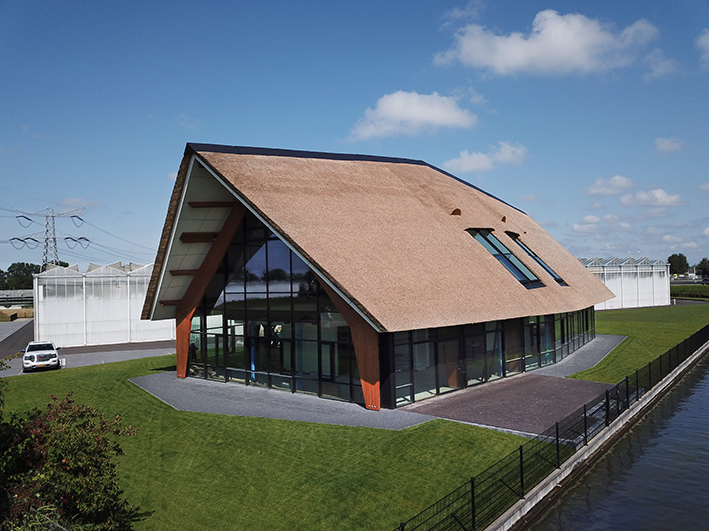 OFFICE VILLA TO BECOME NEW AXIA HEADQUARTERS: 'A UNIQUE PROPERTY'
If you drive on the Burgemeester Elsenweg near Naaldwijk, you will see an imposing villa along the water.
And that will not be a building to live in, but to work in. Seed trade Axia, located across the street from the Burgemeester Elsenweg, is expanding. "A lot of people think it's a big new house. From the outside it may seem that way, but this house will be our new head office", says director Sandor van Vliet.
The office villa consists largely of glass and is located on the water. "We tried to create an open structure," explains Van Vliet. "We have a terrace on the water, which makes the location of this office very unique."
The roof of the property is covered with thatch. "The reed dates from the past of horticulture. She used to use thatch on the roof to keep out the sun and to avoid the cold in winter," says Van Vliet. "We have designed a unique building for the Westland."
Click on this link for the broadcast: https://wos.nl/nieuws/ artikel/kantoorvilla-wordt-nieuw-hoofdkantoor-van-axia-een-uniek-pand
Source: WOS.nl