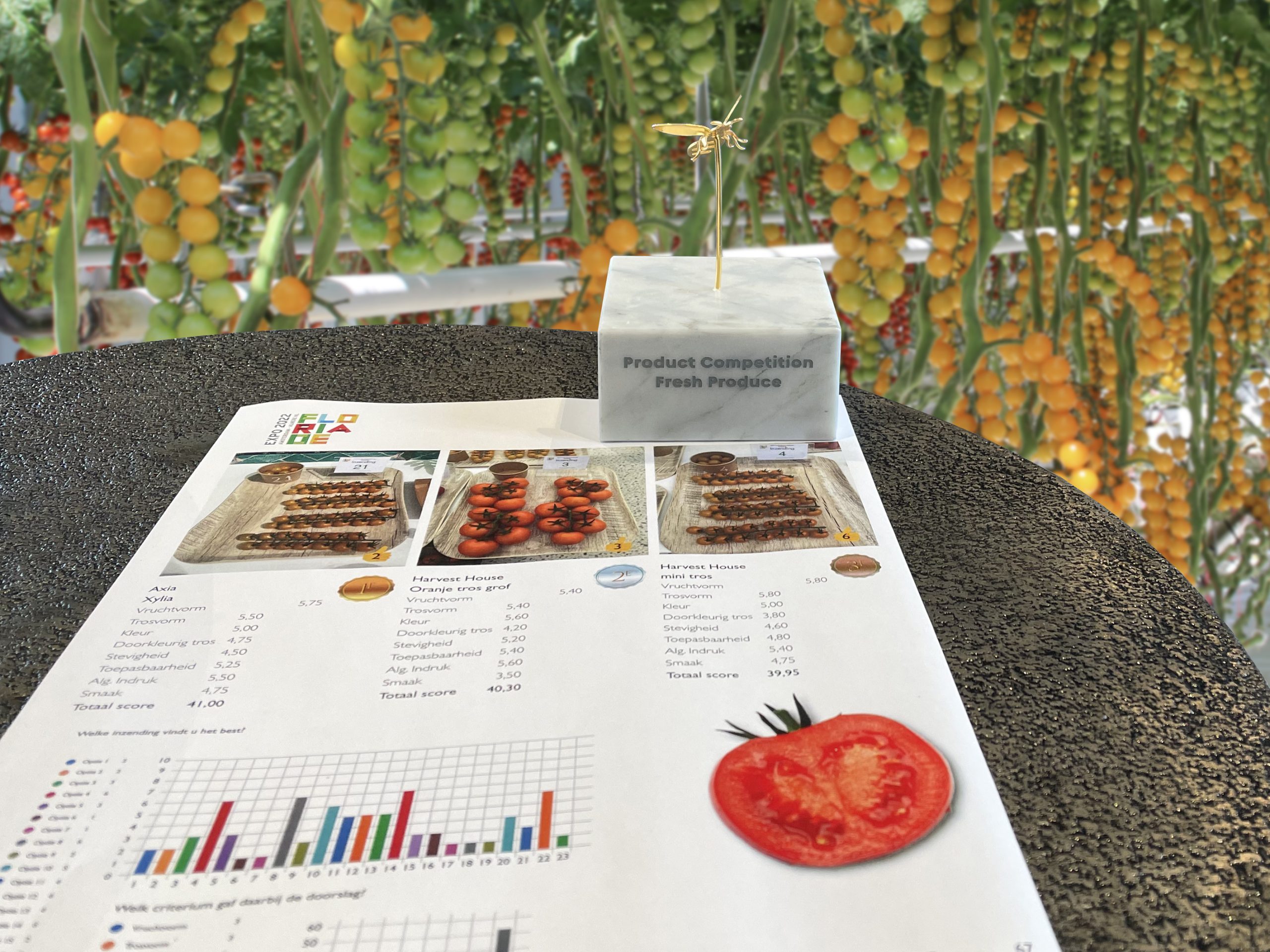 1st prize for Axia tomato
It's been a while, but during the tomato week at the Floriade, the fresh produce product assessment of the tomato took place on Thursday the 2nd of June. One of the most important and versatile vegetables. The assessment was done by an expert jury who assessed the extensive selection of shapes, colours, flavors and uses.
Visitors to the Floriade could also participate in the assessment themselves. Especially when tasting the presented types and varieties, it appears that there are more differences than you would expect at first glance. The judgment of the jury and visitors determined the outcome of the assessment.
The yellow cluster cherry tomato Xylia came in first place, followed by the orange cluster beef Xiomara. We also had a nice 5th and 6th place for Axiany and Xylora. A total of 4 Axia varieties in the top 10, quite an achievement!