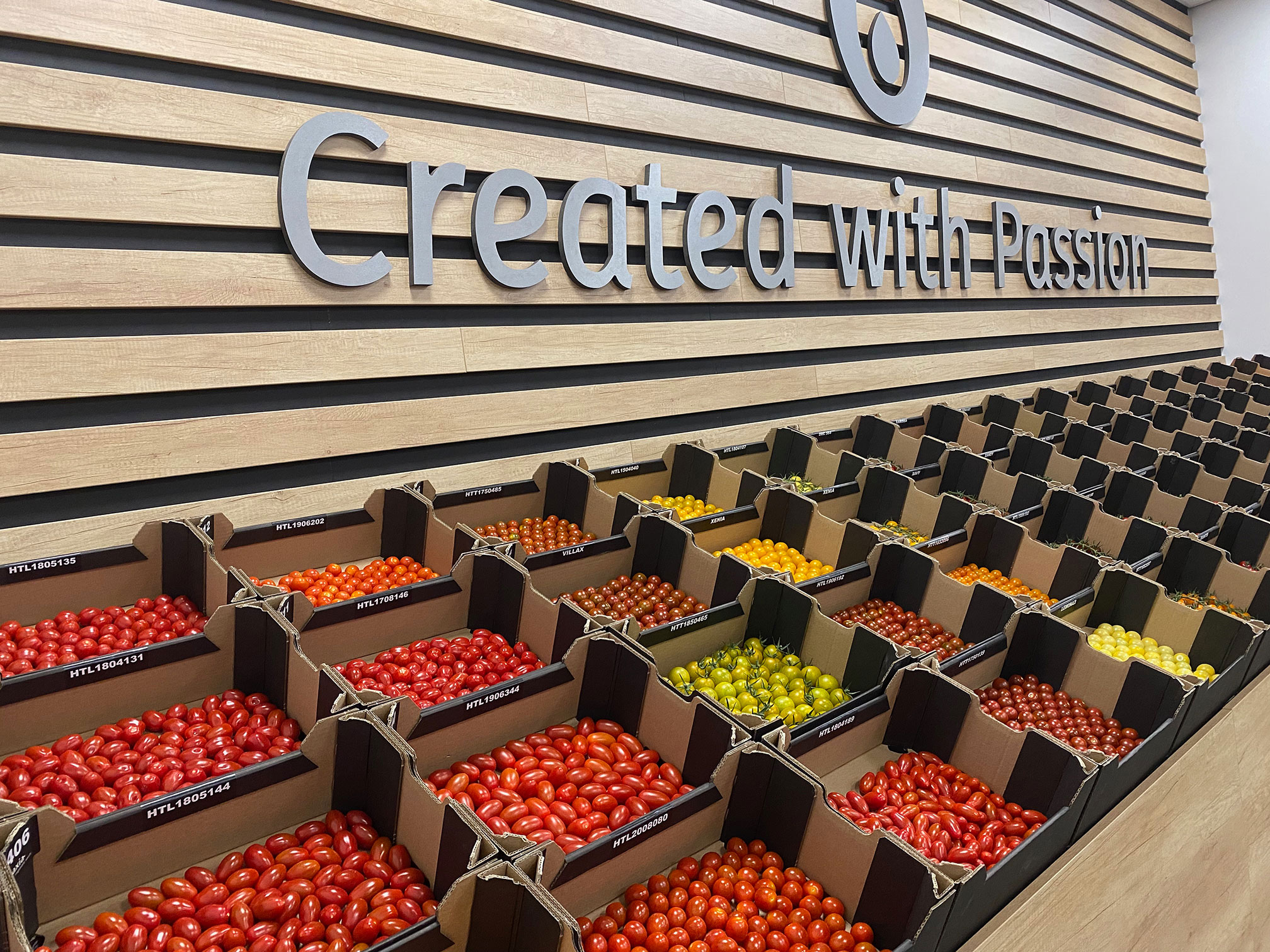 VISIT OUR DEMO GREENHOUSE
In these times, you choose safety and reliability. But even if you are currently achieving excellent results, you are curious as to whether it can be even better. That's indeed possible. Our varieties combine an exceptional taste with an excellent, reliable quality and an unprecedented high yield per m2. Discover this during a personal and non-binding visit to our demo greenhouse.
STRICT HYGIENE MEASURES
The strict hygiene protocols that you have come to expectfrom us also apply to our visitors. For extra certainty, we continuously test and monitor our crops too.
SHOWROOM
In the showroom you will get acquainted with commercial and new (pre-commercial) tomato varieties. Commodity types and specialties. In all shapes, sizes and flavours. You will learn which varieties will suit your objectives and circumstances.
CHOOSE WHAT IS RELEVANT TO YOU
Get to know our distinguishing varieties in terms of quality, taste and production value.
TIME IS NOT AN ISSUE
Ask, discuss, and see everything you want to know. We take all the time for you. And if you want to know more about a certain variety, we can also go into the greenhouse after the showroom to view the crops and tomatoes.
Come and discover why the tomato varieties from Axia are a worldwide success. Click the blue button above to make an appointment or you can also call or email +31(1)174 255 255 or info@axiaseeds.com